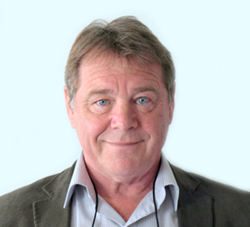 Tony Gilmour,The Clinical Psychotherapist
Tony Gilmour is a Certified Clinical Hypnotherapist and the Author of the book "Tragic to Magic". Tony is a leading hypnotherapist in Melbourne & Dandenong, Australia and he offers hypnosis treatments for anxiety, depression, addictions, Quit smoking, weight loss, panic attack, phobias, fear of public speaking,.. etc. His experience ensures fast proven results. You are assured of the utmost confidentiality and professionalism in our hypnotherapy services in Anxiety Melbourne-Hypnosis Treatment Clinic.
Get treated for all your problem at Anxiety Melbourne with Professional Hypnotherapist & Counselor "Tony Gilmour" for effective hypnotherapy treatments.
Qualifications Of Tony Gilmour
Master Clinical Hypnotherapist. AHS
Diploma in Health Clinical Hypnosis
Certificate IV Health Clinical Hypnosis
Certificate IV Counseling and conflict resolution.
Certificate IV Training and Assessment
Certificate in Ego State Therapy.
Certificate Power Hypnosis.
Australian Hypnotherapist Association
Australia Society of Clinical Hypnotherapists
Australian National Hypnotherapy Register
Hypnosis Treatment at anxiety Melbourne Clinic
Tony Gilmour as a psychotherapist believes that positive thoughts can bring good changes in people's life so he started inducing positive thoughts & suggestions to people who are suffering from anxiety,Stress (or) depression through his hypnotherapy treatments since 2003. Tony works with individuals and families providing Hypnosis treatment & resolving their problems & griefs that are holding people back from leading a better life.
Clinical Memberships
Accredited Supervisor AHA. ASCH
Former chief executive officer and treasurer for Victoria AHA.
Associate memberships: PACFA, ACA.
Want to know more about us:
Our Anxiety Melbourne Clinic is opened from Monday to Thursday from 10:00 a.m to 8:00 pm
For more information please contact 03 9792 2242
---
Our Anxiety Melbourne Hypnosis Clinic in Dandenong, and is at a easy reach from all of the Melbourne suburbs