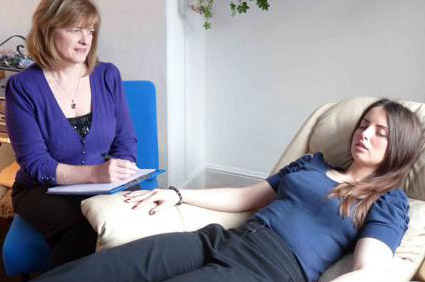 Hypnosis is the use of suggestions to the subconscious to change behaviour. Hypnotherapy is the therapeutic use of hypnosis to make changes at a subconscious level to bring permanent and beneficial changes at a conscious level.
The mind is brilliant in the way it develops habits at a subconscious level that allow us to do thinks without thinking. Take driving a car for example. We teach the subconscious to drive the car and we are soon driving along thinking about the things we will do in the day, the subconscious is now driving, steering, slowing and speeding up all without a conscious thought.
This brilliance of the mind is also often its problem. We develop many habits that are not very beneficial to us. Your subconscious is a perfect servant but it is not a rational or logical mind. Its job is not to discern what is good or bad for you, just to deliver through habits what you focus on.
We use hypnosis, Hypnotherapy Treatment and counselling at our rooms in Dandenong, a suburb of Melbourne, to bring about changes at a subconscious level.
Clinical hypnotherapy is not the type of thing you see in a stage show. It is a proven scientific method to bring about change at a subconscious level.
If you are looking for a Hypnotherapist make sure they are a member of a registered and recognised organisation such as the Australian Hypnotherapists Association or the Australia Society of Clinical Hypnotherapists. These membership organisations make sure members are fully trained in the therapeutic aspects of Hypnotherapy.
Anthony Gilmour is a fully trained and qualified Hypnotherapist is government accredited qualifications. Tony is also a member and supervisor of other therapists for the AHA and the ASCH. Tony as also held the roles of CEO and treasurer for the Victorian branch of the AHA.
We are open Monday to Friday 10:00am to 9:00pm
Our clinic based in Dandenong, and is in easy reach from most Melbourne suburbs like Dandenong North, Dandenong South, Hallam, Beaconsfield, Belgrave, Berwick, Carrum Downs, Chadstone, Chelsea, Clayton, Clyde, Cranbourne, Doveton, Devon Meadows, Dingley, Emerald, Endeavour Hills, Ferntree Gully Fountain Gate, Frankston, Gembrook, Glen Waverley, Hampton Park, Keysborough, Knoxfield, Koo Wee Rup, Lysterfield, Langwarrin, Lyndhurst, Moorabbin, Mordialloc, Mount Waverley, Narre Warren North & South, Noble Park, Oakleigh, Pakenham, Patterson lakes, Rowville, Seaford, Skye, Springvale, Wantirna.